New product launched - MOVE 5000 Silicone cases
We are constantly looking at ways to innovate and are pleased to offer to market protective cases for the Ingenico MOVE 5000 series of EFTPOS card machines. Made from the highest quality silicone, our MOVE 5000 protective cases are extremely durable and offer a high level of protection from bumps and scratches.
They are easy to put on & remove and can be washed if needed for added peace of mind.
Extremely Durable
Easy to use
Protects your valuable equipment from bumps & scratches
Washable
Stylish in Black
Easy to access input ports and to change paper rolls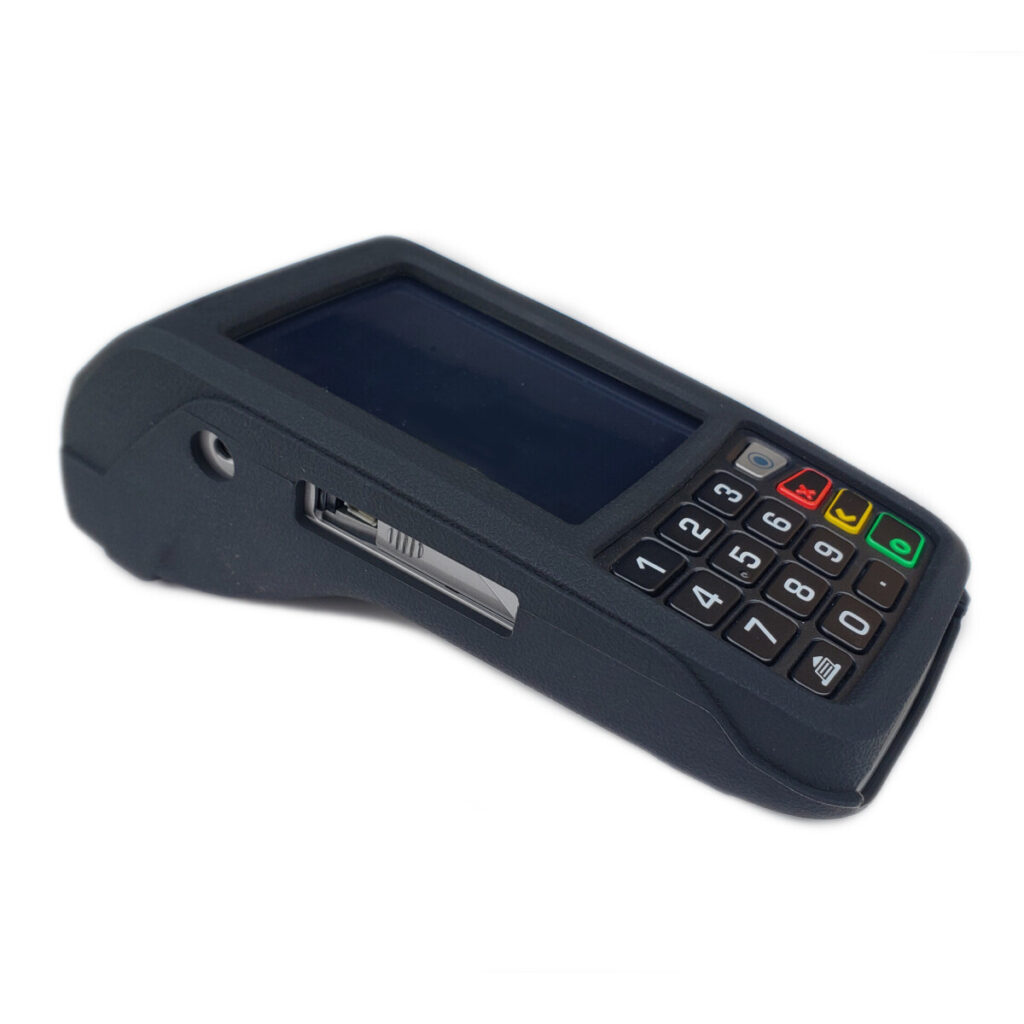 As well as helping to protect your expensive MOVE 5000 card machine from costly and avoidable damage, a silicone protective case also gives a great impression to your customers and shows that you as a business take hygiene & your customers safety seriously.
Each Ingenico MOVE 5000 case comes with a complimentary KeyCovers key pad cover for further piece of mind. An Ingenico MOVE 5000 key pad cover helps to keep the keypad clean and the material we use is inherently antimicrobial - so important in this current environment!