Our Chromebook keyboard covers are made right here in New Zealand. They are custom moulded to create a snug fit. Made from the highest quality antimicrobial & biodegradable material, they are easy to install and create a waterproof & chemical resistant barrier that makes cleaning a breeze – reducing the need for expensive repairs due to accidental spills. They also prevent the build-up of crud between the keys.
Chromebook keyboard covers can dramatically increase hygiene
Did you know, recent research has shown that computer keyboards can be up to 20,000 times dirtier than a toilet seat?* ( see here )

Our Chromebook keyboard covers can help increase hygiene levels dramatically - so important in these times of increased vigilance around hygiene. They are made from high quality material which has antimicrobial properties and our covers make cleaning a breeze.
Chemical and liquid resistant - simply spray & wipe those germs away!

A Chromebook cover can save you $$$
A protective Chromebook cover from KeyCovers is the perfect way to help protect your Chromebook from costly damage due to accidental spills, dropped food & messy hands!
Our Chromebook keyboard covers form a chemical and liquid resistant barrier to enable easier cleaning and best of all, they are made from biodegradable and antimicrobial material.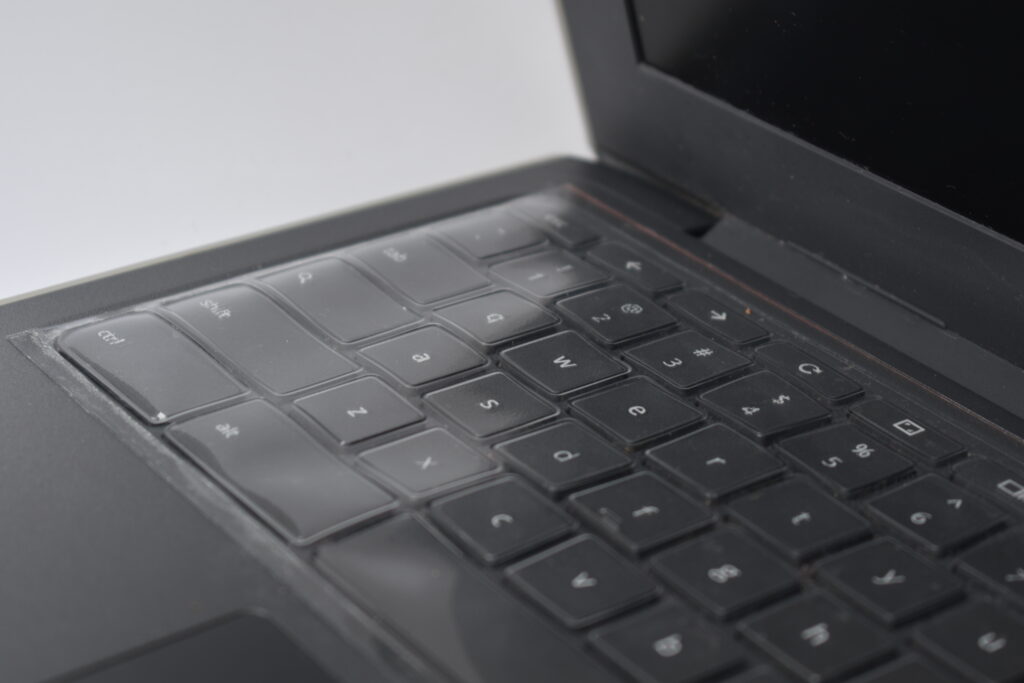 Advantages for parents / students:
Helps prevent expensive damage to Chromebooks from accidental liquid and food spills
Reduces the build-up of crud between keys – prolonging the life of the device and increasing hygiene.
Provides an easy to clean, chemical resistant surface.
Inhibits the growth of microbes between cleanings

What Chromebooks do you make covers for?
We make Chromebook covers for all of the major manufactures and chances are, if we don't have it we can get it!
Some of the models we have:
HP - Chromebook 11, G1,G2,G3,G4,G5,G6,G7,G8
Acer - C720 Series, C730 Series, C731 Series, NXG11
Samsung XE303C12
ASUS Azurewave series
Lenovo N22
How to order a Chromebook keyboard cover
You can order a KeyCovers Chromebook keyboard cover by following the link below. Please also message for bulk pricing discounts. We have found that our Chromebook keyboard covers are extremely popular at the moment so it is advised to act fast to secure your cover.